Photo credit: Sun setting over Sydney Harbour in Summer - Destination NSW
18th National Conference of Emerging Researchers in Ageing
Equity and Diversity
4-5 November 2019
UNSW Sydney
The annual Emerging Researchers in Ageing (ERA) conference is the only national conference in Australia focusing on the work of higher degree research students undertaking research in ageing across a range of disciplines.
In 2019, the 18th National Conference of ERA will take place in Sydney on 4 and 5 November, hosted by CEPAR at UNSW Sydney. ERA 2019 offers a unique opportunity for higher degree research students to come together to share their research.
Organising Committee
Amy Brushwood, CEPAR
Dr Matthew Carroll, Emerging Researchers in Ageing
Courtney Hempton, Emerging Researchers in Ageing
Nicole Ee, UNSW, CEPAR
Dr Natasha Ginnivan, UNSW, CEPAR
Jane Hwang, UNSW
Dr Mikaela Jorgensen, Macquarie University
Dr Joyce Siette, Macquarie University
Cheng Wang, UNSW, CEPAR
Dr Xiaoyue Xu (Luna), University of Technology, Sydney
---
CALL FOR ABSTRACTS
The Call for Abstracts is now closed.
ERA 2019 will be held at the University of New South Wales.
Register online here.
Registration includes the full-day conference and early-evening reception on Monday 4 November, and a post-conferenence workshop on the morning of Tuesday 5 November.
Registration fees:
Early bird - Student $150
Early bird - Non-student $200
Early bird registration closes 27 September
Full registration - student $200
Full registraton - Non-student $250
Full Registration closes 25 October
Please note: presenters will be required to register by 27 September 2019.
KEYNOTE SPEAKERS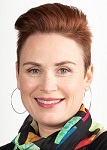 Presentation title:
Diversity and Inclusion: an essential mix for excellence in academia and research
Renae Ryan is a Professor of Biochemical Pharmacology at the University of Sydney where she leads a research team investigating the molecular mechanisms of amino acid transporters and their role in diseases such as episodes of ataxia, chronic pain and cancer. She is the Academic Director of the Science in Australia Gender Equality (SAGE) Program at the University of Sydney and was the inaugural Chiar of the Sydney Medical School Gender Equity Committee. Renae is passionate about improving diversity and includion in higher education, health and medicine and creating a culture where all can fully engage and contribute.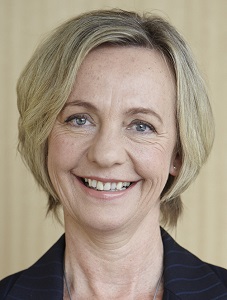 Presentaion title:
Reading between the lines: My experiences of translating research into policy
Marian Baird is a Professor of Gender and Employement Relations, Head of the Discipline of Work and Organisational Studies, and Co-Director of the Women, Work and Leadership Research Group in the University of Sydney Business School.
Marian is a Chief Investigator (CI) on CEPAR's research stream 'Organisations and the Mature Workforce'. In 2018, Marian was appointed as a Pro-Chancellor of the University of Sydney and was also named in Apolitical's Top 100 Most Influential People in Gender Equity list. She was awarded an AO in 2016 for outstanding services to imporving the quality of women's working lives and for contibutions to tertiary education. She is one of Australia's leading researchers in the fields of women, work and family. Marian has received numerous grants from business and government to study gender equitable organisational change and work and family. She has contributed to a number of government advisory boards and reference groups relating to parental leave, gender equity and sexual harrassment inthe workplace. In 2017 Marian and colleagues edited a ground-breaking book, Women, Work and Care in the Asia Pacific, and she is currently a CI on the 'Investing in Women' project undertaken in the Philippines, Indonesia, Myanmar and Vietnam for Australia's Department of Defence.
Accessibility
We are committed to hosting an accessible event and the UNSW Scientia building is a fully accessible venue. If you have any accessibility needs, please contact era2019@era.edu.au
Accommodation options
For those who are travelling from interstate to attend the conference, there are a number of accommodation options available.
Enquiries era2019@era.edu.au +61 9931 9202
Follow ERA on Twitter @ERA_Australia
Date:
Monday, November 4, 2019 - 09:00
End date:
Tuesday, November 5, 2019 - 13:00