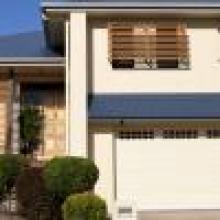 Joanne Kaa Earl, Mydair Hunter and Hazel Bateman
Abstract:Objectives: Downsizing is the term used to describe the move to a smaller dwelling and the decumulation of possessions, often taking place at older age. Two psychological theories: Selection, Optimisation and Compensation (SOC) and Time Perspective (TP); were applied to explain post-downsizing perspectives.
Method: Participants were community dwelling older adults (N = 352) aged 55 years and over who downsized during the preceding five years. An online survey was used to collect data about factors determining decision-making as well as psychological aspects of the downsizing experience including regret, retirement adjustment, satisfaction with life, stress, and distress.
Results: In general only a small proportion (17.6%) of participants indicated regret about moving. Consistent with the SOC theory younger people were more highly represented in the group expressing regret. Lower levels of satisfaction with the move were associated with a Past Negative Time Perspective, lower levels of life satisfaction and higher levels of stress and psychological distress. The top five factors for downsizing included: house was too big; to be closer to family; lifestyle preferences; yard too hard to manage; and alleviation of financial strain.
Conclusion: Whilst most people do not express regret with the move, it can be a stressful process. Some factors associated with lower levels of satisfaction such as Past Negative Time Perspective may be more difficult to change than others. Understanding the post-downsizing experience of others can help better prepare people before they move to anticipate responses and possibly contribute to better retirement adjustment.
Keywords: Downsizing, Time Perspective, Regret, Older adults