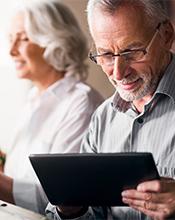 Rafal Chomik and Mary MacLennan
For a proportion of people, a long life comes with chronic illnesses, disability, or physical or cognitive decline. Population ageing means more people will require care and support. Much of it will be provided informally by family, but increasingly it will take the shape of formal aged care.
This is the first of two research briefs on aged care in Australia. This research brief introduces the policy setting and looks at the demand and funding of formal and informal care.